Become part of the Leanpath team and help ensure a sustainable future by eliminating food waste
What our team loves about working at Leanpath
"I love helping the chefs I work with reach their goals. I feel like I am really helping to make a difference in the world by focusing on the global crisis of food waste–that's a feeling I never had before working at Leanpath."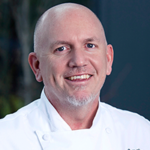 Robb White
"Fighting food waste on a daily basis by helping customers to understand what they are wasting, and why, and then supporting them to reduce it is extremely rewarding."
Helene Wennerström
"At Leanpath we are constantly innovating and we never settle for just "good enough". I love working alongside a team of extremely talented, passionate (and fun!) food waste warriors."
Brennan Hogan
Food is central to our lives and to our world–it's a precious resource that is too good to be wasted.
Big Challenges Require Strong Collaboration
We collaborate easily, openly and enthusiastically with our clients and fellow food waste warriors,
because we will achieve our greatest results together.
Constant Innovation is Essential

Food waste is too big of a problem to ever accept "good enough"
so we are driven to provide more innovative and effective solutions every day.
Balanced, Healthy Teams Outperform

We care about each other personally.
We all give our best to fighting food waste.
We act as one team, succeeding together and supporting each other consistently.
Culinary Teams are the Food Waste Change Makers

We give our best to supporting chefs and front-line foodservice teams,
because we know that they are the true changemakers.
Environmental Stewardship is our Responsibility

We minimize our impact on the world by making mindful decisions
at work, at home, and by educating others.