Proven food waste solutions for Hospitality & Gaming
Because fast-paced F&B programs require an efficient solution
Hospitality foodservice is a critical element of the guest experience and a direct reflection of a hotel or casino's brand. At the same time, food and labor costs have to be controlled and sustainable practices need to be showcased. Leanpath's food waste prevention platform gives hospitality kitchens confidence that they are meeting guest needs without generating waste. Hospitality brands can live their sustainability mission, with data to back it up.
"You waste food every day, but you don't know how much. Leanpath allows you to see the waste and understand where to focus your efforts to reduce it."
1:7
For every $1 hotels invest in programs to reducefood waste, they save $7 in operating costs
Source: United Nation's Champions 12.3 report
Drive waste out of your kitchen
Hotels and casinos are particularly prone to producing food waste because of the common use of buffets and catering guarantees that drive overproduction. In fact, based on Leanpath data, about 53% of a typical hospitality kitchen's food waste is generated through overproduction. The good news? You can take control of overproduction when you track that waste with Leanpath. Your production sheets become much more precise and reliable.
Engage staff and make them more efficient
Food waste prevention engages staff in mission-driven work: they are the global change makers in the fight against food waste. With over 16 years working with hotel and casino clients, Leanpath has refined an easy and intuitive food waste prevention process that's easy for staff to adopt. Our reporting tools also include deep analysis of staff engagement. And when changes are made to kitchen operations based on Leanpath data, staff stop purchasing and prepping food that only gets thrown out, and labor hours become more focused and efficient.
"The biggest surprise has been how my team, from stewards to cooks, really latched onto [reducing food waste]. Not only did they embrace it, they started making recommendations."
"We [talk to staff about] how much it means as an environmental and community service. We have huge staff engagement."
A "property to portfolio" solution
Leanpath drives food waste prevention kitchen by kitchen, with a focus on changing staff behavior that leads to food waste. But the Leanpath food waste prevention platform is optimized for an entire global enterprise, allowing large hospitality brands to gain visibility and ensure compliance across their portfolio. Simple and intuitive tools for kitchens, plus deep multi-site reporting capabilities, all combined with our expert customer coaching and support.
"The whole exercise has bolstered our competitive edge. Not having to increase our prices to compensate for cost of goods: that's given us a head start above our competitors."
Meet your sustainability goals–with data to back it up
Located just outside Washington, DC, The Ritz-Carlton, Pentagon City is part of the global Marriott brand, which has committed to reducing its food waste by 50% by 2025. Working with Leanpath, Pentagon City has already exceeded that goal.
Watch how they achieved a 54% reduction in food waste.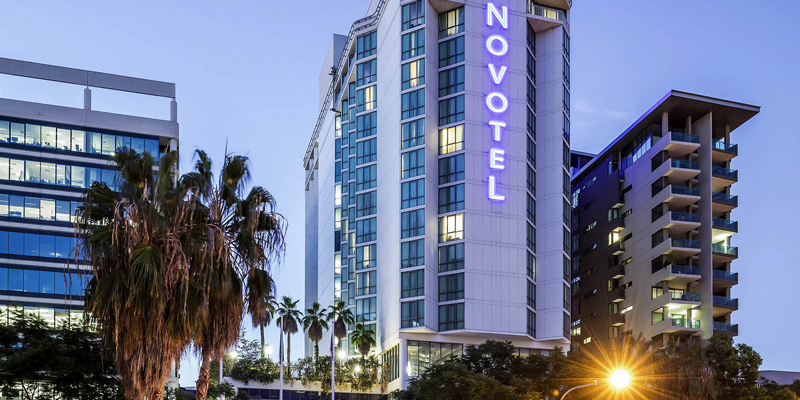 Read how the Novotel Brisbane cut food waste by 66% by managing it's breakfast buffet more efficiently.
Marriott's Hotel Alfonso XIII cut it's food waste by 66% by using Leanpath data to hone production levels. Find out how.
The Sheraton Grand Hotel & Spa Edinburgh
64% reduction in food waste.
Success targeting staff dining.
Hilton San Diego Bayfront
51% reduction in food waste.
Leanpath data showed the team what they were wasting and why.
Ritz-Carlton Pentagon City
54% reduction in food waste.
Leanpath data showed a quick and profitable win for the team.
Share these resources with your culinary team
and get started preventing food waste today
Preventing Food Waste at the Buffet
A guide for chefs and managers.
Empowering & Engaging
Culinary teams to prevent food waste.
Preventing Food Waste at the Salad Bar
A guide to best practices and creative new ideas.
In a brief call, a Leanpath food waste expert can help you understand the problem of food waste, create a custom review of what you can save by preventing food waste in your kitchens and discuss the best Leanpath solution for your operation.